Stoker & Holmes
By Colleen Gleason
Evaline Stoker and Mina Holmes never meant to get into the family business. But when you're the sister of Bram and the niece of Sherlock, vampire hunting and mystery solving are in your blood, so to speak.
… …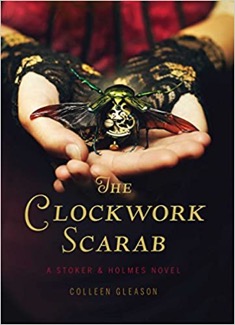 When two society girls go missing, there's no one more qualified to investigate than Evaline Stoker and Mina Holmes
Now fierce Evaline and logical Mina must resolve their rivalry, navigate the advances of not just one but three mysterious gentlemen, and solve a murder with only one clue: the strange Egyptian scarab. The stakes are high. If Stoker and Holmes don't unravel why the belles of London society are in such danger, they'll become the next victims.
… …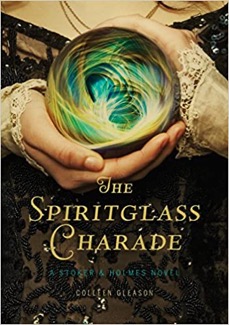 After the Affair of the Clockwork Scarab, Evaline Stoker and Mina Holmes are eager to help Princess Alix with a new case. Seventeen-year-old Willa Aston is obsessed with spiritual mediums, convinced she is speaking with her mother from beyond the grave. What seems like a case of spiritualist fraud quickly devolves into something far more menacing: someone is trying to make Willa appear lunatic using an innocent-looking spiritglass to control her. The list of clues piles up: an unexpected murder, a gang of pickpockets, and the return of vampires to London. But are these events connected?
As Uncle Sherlock would say, there are no coincidences. It will take all of Mina's wit and Evaline's muscle to keep London's sinister underground at bay.
… …
Evaline and Mina have reluctantly agreed to act as social chaperones and undercover bodyguards for Princess Lurelia of Betrovia, who has arrived in London to deliver a letter that details the secret location of an ancient chess queen that's been missing for centuries. But when the letter—which will heal a centuries-old rift between England and the Betrovians—is stolen out from under Evaline and Mina's watchful eyes, the two girls are forced into a high-stakes race to ensure they find the chess queen before anyone else does.
… …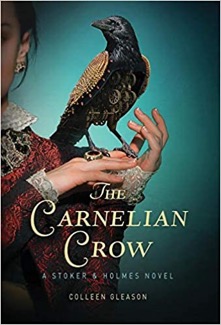 Ever since the debacle of the Chess Queen Enigma, Mina Holmes and Evaline Stoker have laid low, trying to settle back into their quiet lives as young ladies of London. But the Holmesian deductive abilities won't remain dormant for long, and when Mina receives a strange package from a winged, midnight visitor, she is catapulted into a new, dangerous adventure: the search for The Carnelian Crow.
Meanwhile, Evaline has received some very disturbing news--news that will change her life forever. Along with that unpleasant knowledge is the strange disappearance of her nemesis, the disreputable pickpocket Pix.When it becomes clear the arch-villainess the Ankh has made her next move, it will take all of Mina's Holmesian ingenuity and Evaline's courage and determination to stop the criminal from executing her boldest and most dangerous plan yet!
… …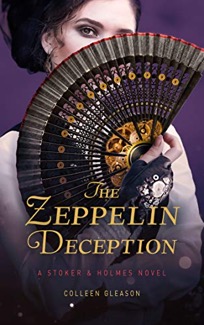 t's a cold, blustery day in January of 1890 when Mina Holmes receives an invitation to Evaline Stoker's wedding. The two young women—partners and occasionally friends—haven't spoken for nearly two months, since the events at the Carnelian Crow.
Shocked, Mina is still looking at the invitation when constables from Scotland Yard begin pounding on her front door. They've arrived to arrest her for the murder of a man she's never even heard of.Meanwhile, Evaline has her hands full with wedding plans (boring) and an overbearing sister who wants to manage her every move—including a dizzying array of social activities. In the midst of all this, she receives an invitation to visit Lady Isabella Cosgrove-Pitt, a most villainous woman.With Pix in jail, Mina being hunted by Scotland Yard, and Evaline dining with the murderous Lady Isabella what more can possibly go wrong?Plenty. And when the mysterious black zeppelin appears once again in the night sky, things are about to get even more dangerous for Miss Stoker and Miss Holmes.
… …