Mina Murray Supernatural Mysteries
By L.D. Goffigan
In this electrifying retelling of a classic tale, Mina Murray and Abraham Van Helsing must take on a supernatural threat to the human world.
… …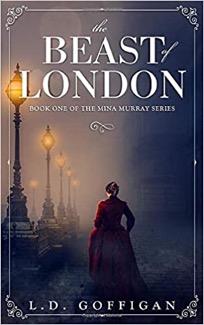 London, 1890.
Mina Murray once lived an adventurous life, but after a tragedy in the forests of Transylvania, she left it all behind. Now she has settled into a quiet routine as a schoolteacher in London, engaged to the respectable solicitor Jonathan Harker, attempting to fit into the stuffy upper class London society to which he belongs. But when vampires abduct Jonathan, her dark past comes careening into her present. Determined to rescue him, she teams up with her former paramour Abraham Van Helsing and his colleague, Scotland Yard Inspector John Seward. As they pursue Jonathan's abductors from England to the Low Countries and beyond, Mina realizes that Jonathan's abduction is tied to a larger threat against humanity…
… …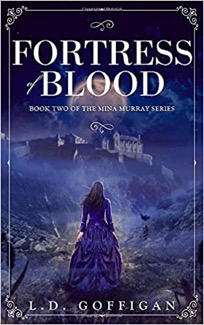 Mina and her allies have found the Transylvanian countryside dotted with empty villages and whispers of monsters who wear human skin. As Mina prepares for the final showdown with her fiance's abductors, the last descendants of the supernatural Draculesti family, she discovers her own shocking connection to the hidden world of vampires.
… …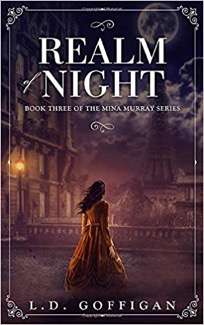 Mina and her allies have destroyed Vlad Draculesti, but the human world is still in danger from his vampire allies. From Berlin to Paris, major European cities have begun to fall to their followers. To spare humanity from the grip of looming darkness, Mina must defeat one of the most powerful vampires in the world.
… …