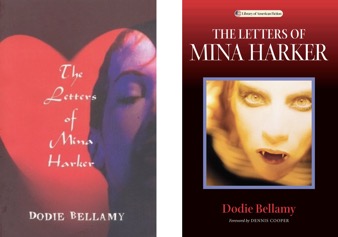 By Dodie Ballamy
An autobiographic epistolary vampire novel in which Mina Harker, the heroine of Bram Stoker's Dracula, inhabits Dodie's body and wreaks havoc. Ever ravenous, Mina consumes bodies and culture, both high and low.
Not to be confused with:
… …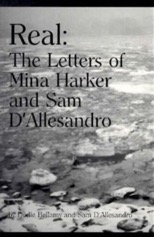 By Dodie Ballamy
and Sam D'Allesandro

A correspondence between Mina of The Letters of Mina Harker and writer Sam D'Allesandro. Includes previously unpublished work by Sam, who died of AIDS in 1988, as well as an extended eulogy penned by Mina.